Valentino's Menu
Authentic Italian Restaurant in Hamilton
Valentino's restaurant in Hamilton is the perfect destination for an authentic Italian dining experience. Offering freshly made pasta dishes that are sure to tantalize your taste buds. With an atmosphere of both charm and sophistication, Valentino's restaurant provides enjoyable experiences for even the most discerning palate. From fine Italian wines to delicious and unique desserts, Valentino's boasts some of Hamilton's finest authentic Italian cuisines.
An Authentic Italian Dining Experience – Delicious Cuisine & Exquisite Presentation
At Valentino's Restaurant, we are passionate about bringing you the best dining experience that Hamilton has to offer. Our talented chefs carefully craft each of their dishes with the highest quality ingredients to create an authentic feast for your eyes and your taste buds. We take pride not just in our food but also in its presentation – ensuring every meal is an exquisite and memorable one!
Humble Beginnings: Hamilton's Iconic Gathering Spot for Couples and Families
From its humble beginnings in the late 1970s, Valentino's has become a beloved gathering spot for Hamilton families and couples looking to share an unforgettable dining experience. Offering catering, dine-in options as well as online ordering services, Valentino's is sure to impress. Memories are made here – visit to create yours today!
Enjoy A Collection Of Our Delicious Dishes and Beverages!
Visually experience a fine array of delectable entrees, appetizers, desserts, beverages and more. Once you've had a chance to browse through our gallery, we'll be awaiting your arrival.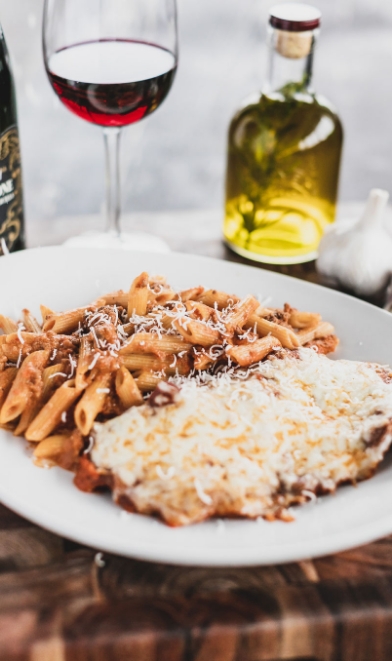 When you're thinking about restaurants that cater,
Keep Valentino's Restaurant In Mind